S
cripture
O
bservation
A
pplication
P
rayer
Y
ield
The SOAPY Method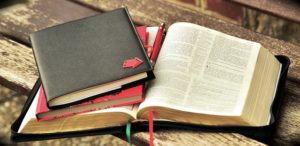 Through the water of baptism, we are immersed in the life, death and resurrection of Jesus Christ. Immersing ourselves in the Word guides us our New Life in Christ.
There are many methods for studying the Scriptures.
Using the SOAPY method is an opportunity to be immersed in the Word through class and individual study and devotions. You are invited to be engaged in one and/or both for renewal of your mind and spirit, and the deepening of your relationship with God through Jesus Christ and the inspiration of the Holy Spirit.
For personal study, the SOAPY method is highly recommended. It doesn't matter whether you are just beginning to make daily Bible reading a habit or you're a veteran Bible student, the SOAPY method will fully immerse you in the Word.
The purpose of the SOAPY Bible study method is more than simply getting you into daily scripture reading. It is to help you cultivate a vital and dynamic relationship with God. It is a way of getting to know God, getting to know yourself, and experiencing the life transforming love and power of God's presence in your life.
Past SOAPY Readings: